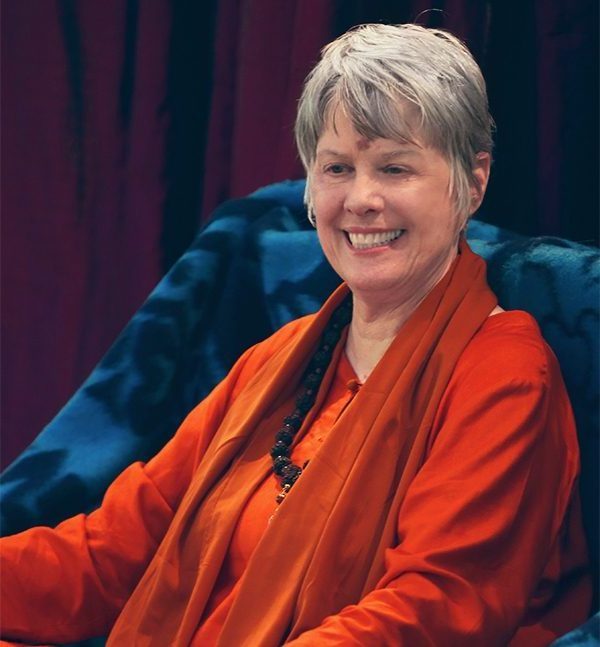 By Swami Nirmalananda
Life makes sure you continue to grow and change whether you want to or not. Life pushes you through so many lessons you try to avoid. It's a karmic truth. But yogis do it differently. Yogis are proactive about change, a specific type of change called upliftment.
Many people actively seek out self-improvement through the arts, travel, continuing their education, therapy or introspection, or an ever-expanding circle of people and experiences. As wonderful as these growth experiences are, they are not the same as upliftment. The upliftment of your own consciousness is yoga's promise, even when you are simply doing a few poses to improve your physical condition. Yoga sneaks up on you.
The physical changes provided by Svaroopa® yoga's core opening have a profound effect on your body, but also on your mind and psyche.
While increased flexibility protects you from injury, even making your tissues healthier and younger, it also makes your mind more flexible, more adaptable and resilient.
As your muscles lengthen and become less dense, your mind and heart are becoming more open.
Your breathing capacity expands as your core opens up. This physical change makes you feel less contracted as a person, more expansive, even generous and compassionate.
As your spine lifts and lengthens, you stand taller in the world, more willing to be authentically you, as well as to speak up for yourself and others.
As your rib cage opens, your heart opens. You become more understanding of others and more compassionate, even to those who have hurt you in the past, whether you are in communication with them or not.
As your tailbone lengthens, you become free from fear. Anxiety cannot take over your mind anymore, so you have lots of extra energy and enthusiasm for life. What is there that you cannot do?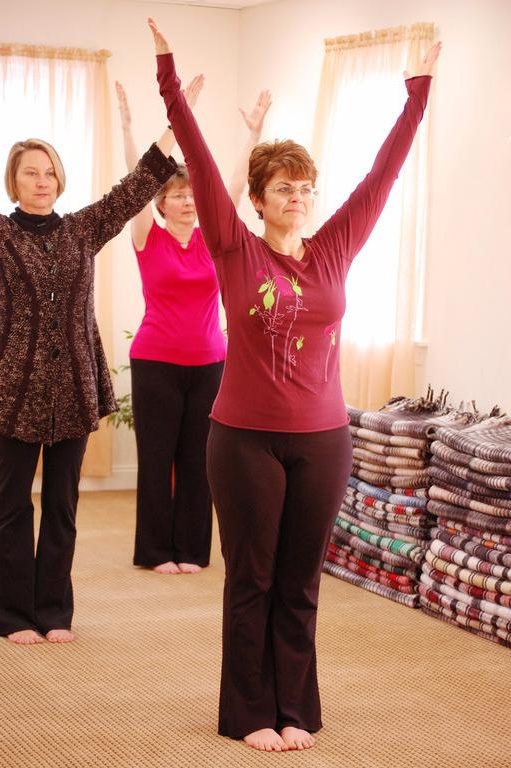 When I meet someone new, which often happens on an airplane, they usually ask what I do. I give them an easy answer, "I teach yoga." Thirty years ago they answered me, "Yogurt?" Now they say, "I should do that." They all know they should be doing yoga. They all know that yoga would be good for their body. They even know that yoga offers something more, which they prove to me by saying, "Yoga is good for stress, right? I need to learn how to relax."
What they don't know is that yoga is doing more to you, with every yoga-breath and every yoga pose. It's a sneaky system: it will make you spiritual even if you didn't want to be. It's deeply fulfilling. It makes life worthwhile.
Your religion may be important to you, so you don't need the spirituality that yoga provides. How fortunate you are! Yet yoga will still offer you spiritual benefits, deepening what you get from your church or temple. Many yogis find their religious background to be unsatisfying, yet they still have the innate human hunger for the experience of the Divine. Our modern world reinforces nature as a place to go to be touched by God. Maybe music does it, or maybe for you it's art that does it, or you get it through visiting ancient sites or monuments. Yoga does it too. Yoga specializes in Divinity — yours. Yoga opens your inner experience of your own Divine Essence, called svaroopa, your own Self.