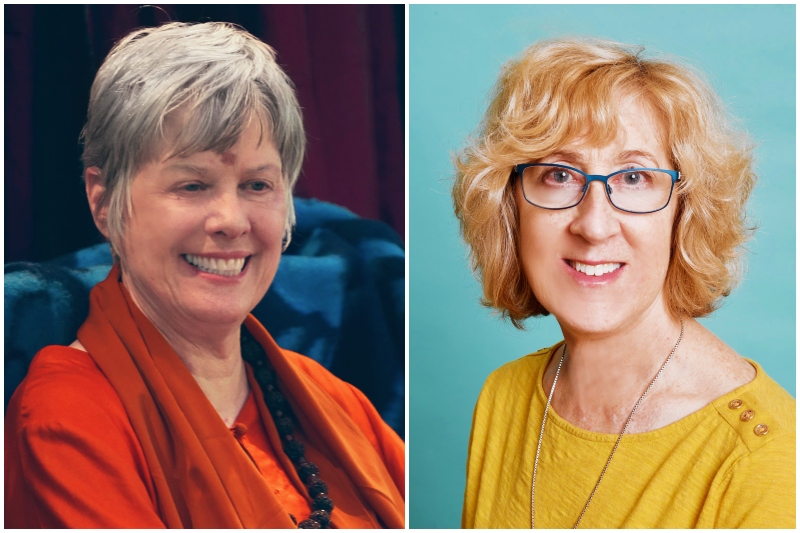 by Gurudevi Nirmalananda & Swami Shrutananda (the yogi formerly known as Vidyadevi)
It's the season of joy! Our year-end holidays, with the decorations, music, gifts, special foods, family and friends, makes this a joyous time for so many people. Yet for others this is a time of stress, anxiety or unhappiness, and the knowing that their expectations or hopes of joy can't be fulfilled.
The problem is that the percentage of your life during which you experience joy is too low. Even when you feel such joy, it is too short because the situation you depend on for your joy doesn't last. You invest so much time and energy trying to create certain circumstances, ones that will make you more joyous. But it doesn't last because you're looking for the joy to come from outside.
The yogic sage Shankaracharya said, in his text titled Vivekachudamani,
"…your own innermost Self [is] the ceaseless joy within you."
This means you have the capacity to experience "ceaseless joy" within. Instead, you settle for only periodic joy. Life really is about joy. Being more joyous is THE measure for quality of life. The problem is that you're dependent on unpredictable externals to trigger joy for you. You're not getting it from your "innermost Self." But you can.
You can go a yoga class when you are not feeling joyous at all and you'll feel different at the end. If a researcher gave you a psychology self-assessment test before class, you might be at 40% or 62%; the test at the end would show you higher, maybe 78% or even 90%. If you have been looking for yoga to make you more joyous, this is a sign of your intelligence.
Shankaracharya warns,
"The true nature of your own Self is extremely subtle. It cannot be perceived by the mind, due to the density of which the mind is made. It is known in your inner state of absorption, which is attained by plunging inside. Plunge deep within your own being to know your own Self as Consciousness-Itself. Allow yourself to know and to be that which you already are."
— Vivekachudamani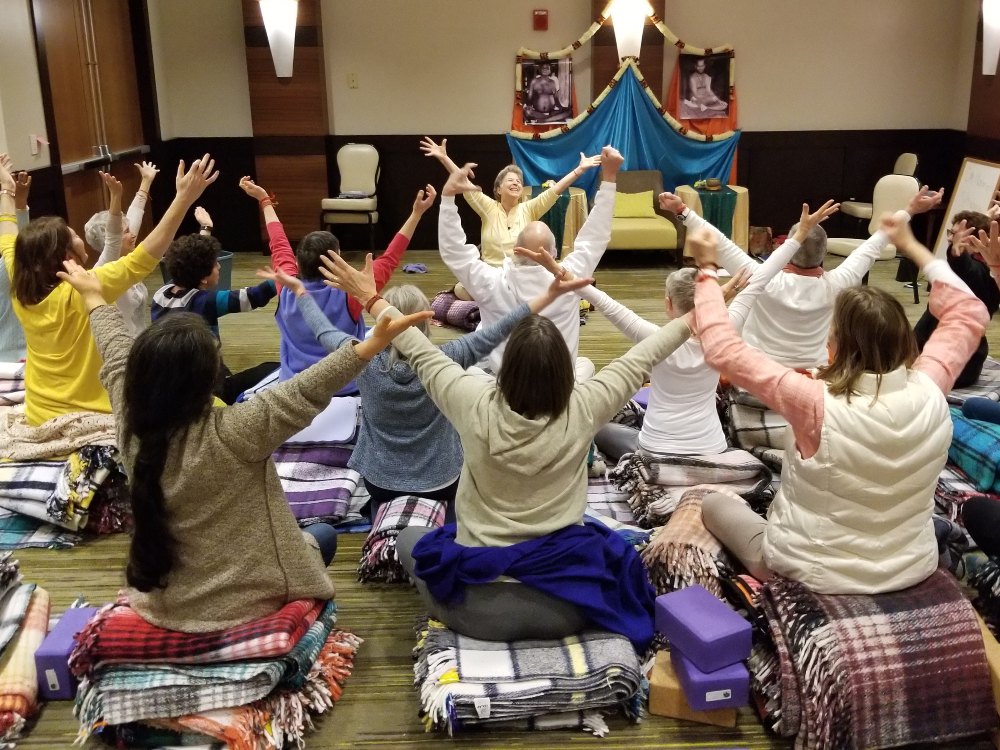 You already have these deep inner experiences in Svaroopa® yoga classes, in your own home practice and especially in Svaroopa® Vidya meditation. By plunging deep within, having the inner experience of the extremely subtle reality within, you know that which you already are, your own Self as Consciousness-Itself.
You already rely on yoga to make you more joyous. Svaroopa® yoga reliably gives you your own Self. When you lose your Self, simply do more yoga and meditation. If it worked before, it will work again. It will give you what Shankaracharya promises,
"At this innermost level, you never cease to experience infinite joy."
This is the way a yogi lives in the world. What a way to live!
Do more yoga.