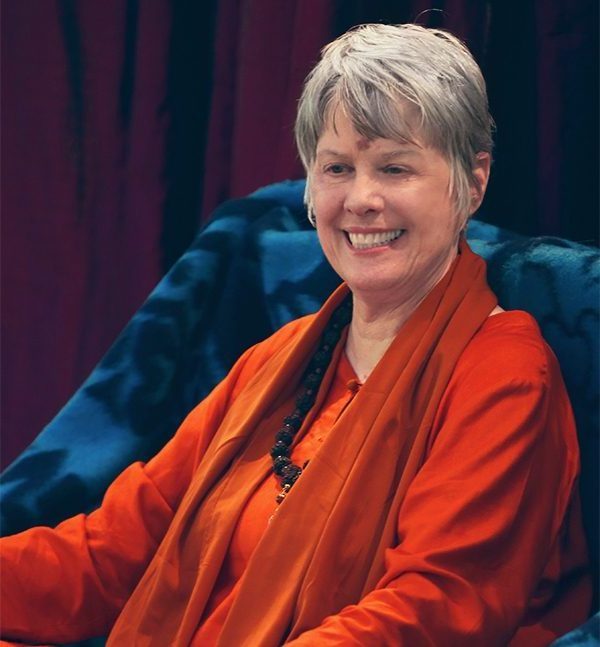 By Swami Nirmalananda Saraswati
When you are touched by the raw power of a lightning storm, the quietude of a forest glen or the softness of a deer's eyes, you are using something in nature to effect an internal change. It's like a switch is flicked inside. You are suddenly stilled. You are deeply still and profoundly aware.
Yoga says you don't need an external trigger to experience this deep inner beingness-awareness-bliss — it is your own Self. Every time you have an experience of the Divine Within, you are irrevocably changed. It's not just a change; it's upliftment. One Sanskrit text describes it this way,
Tajjah samskaaro'nya-samskaara-prati-bandhee. — Patanjali's Yoga Sutras 1.50
After an experience of The Self, your mind bears an impression of consciousness within it, which prevents other impressions from taking hold.
You must imprint your mind with more experiences of consciousness! It already has too many imprints that lead you in other directions. Your mind has the accumulated imprints of all the things you've experienced in this life as well as powerful impressions from your previous lifetimes, all impelling you toward repeating the same things again. To get off the karmic merry-go-round, you must actively intervene in the process or it becomes a "Willy Wonka" tunnel with no escape:
There's no earthly way of knowing
Which direction we are going
There's no knowing where we're rowing
Or which way the river's flowing…[1]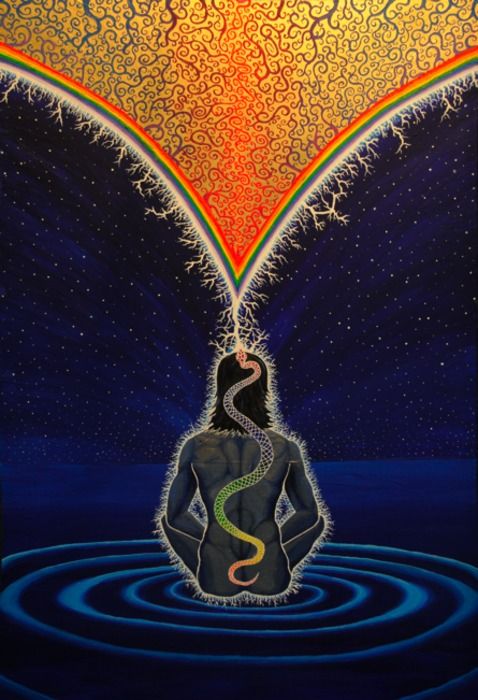 Upliftment is the key. Yoga is the science of upliftment. But you are not being lifted up into another realm; you become more present in this realm, on this earth, in your own body, in your own life. You become radiant with your own Divine Essence. The way upward is inward.
This is a different direction than most systems, even most religions, teach you. There are even meditation systems that say you must transcend this earthly plane, you must be lifted up into the light and that you will only arrive once you leave your body. Years ago I flew into my then-home in San Diego, arriving to the news that 31 people had killed themselves so they could ascend to a higher level. This is not yoga.
The yoga poses come from the Tantric Sages who practiced in the Himalayan caves, far away from the mainstream spirituality of the time, partly because mainstream spirituality said you had to reject the body in order to find God. The tantrics said, "Your own teachings say that Shiva has brought forth all that exists out of His own Divine Beingness. Thus, everything is holy, even my own body."
Their spiritual endeavors began with Grace, through a transmission of energy from the Guru, which awakened the yogi's inner power of upliftment, Kundalini. As this sacred energy unfurled from tail to top, different yogis had different experiences depending on their personal readiness and individualistic nature.
Those who were more kinesthetic, rather than visual or auditory, experienced physical movements. Others copied their spontaneous movements, which are today's yoga poses. Some yogis believe the forest sages made up the poses, having their disciples stand like a tree or move like a cobra, but the origin of these sacred body movements is in the sacred — not in the mind.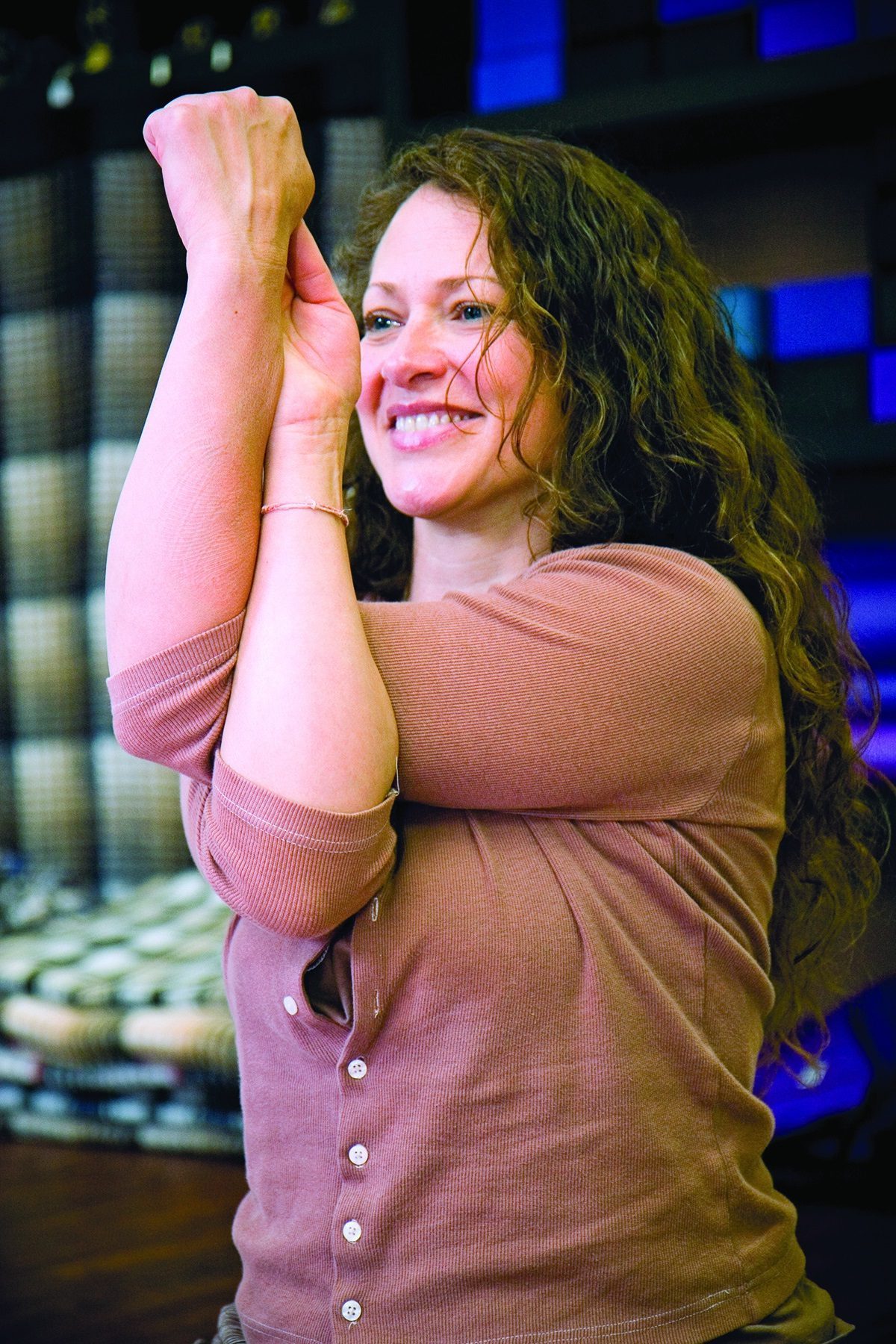 Doing the poses invokes the experience that those initiates were having, the inner experience of your own Divinity. Svaroopa® yoga excels at this because it is the yoga of Grace. I have devoted my life to the force of Grace, as did my Guru and his Guru before him. We focus on core opening so that your spine becomes open and breathing and your spinal energy moves freely. In other words, while you get the physical benefits that Svaroopa® yoga promises, you are getting more.
Yoga guarantees the upliftment of your own consciousness while you live in your body, a body that is being purified and made sacred through your breathing and your poses. These changes in your body makes you able to see and to be the Divine Reality. You also see, and even revel in, a Divine World made of out one thing: Shiva.
Originally published July 2012
[1] Excerpt from "Wondrous Boat Ride," song from the 2005 movie "Charlie and the Chocolate Factory"