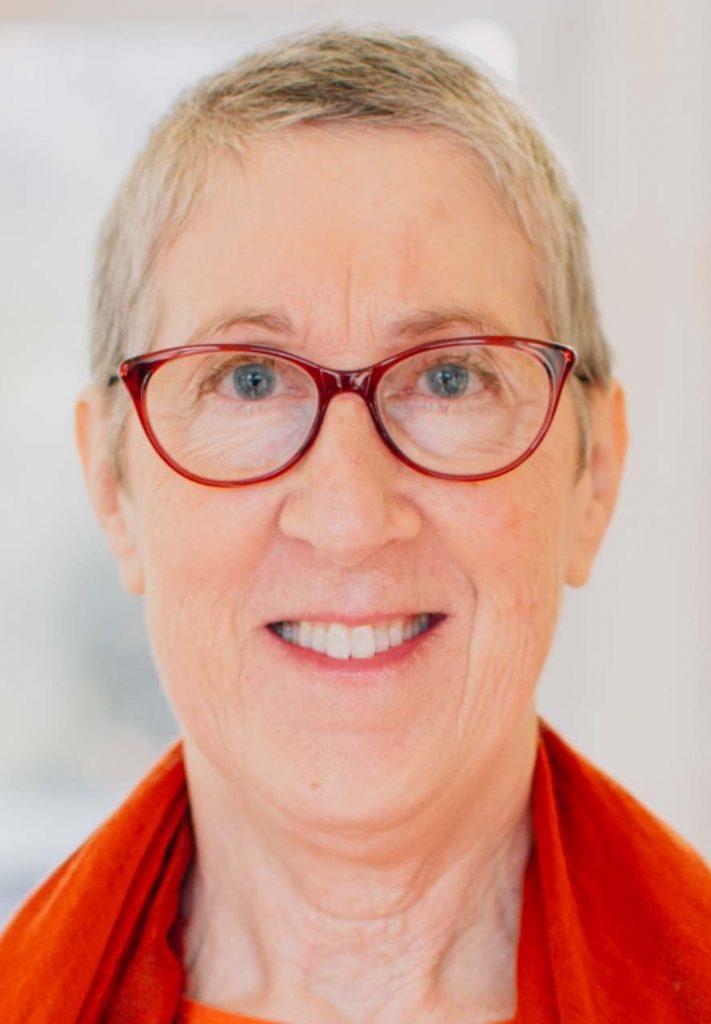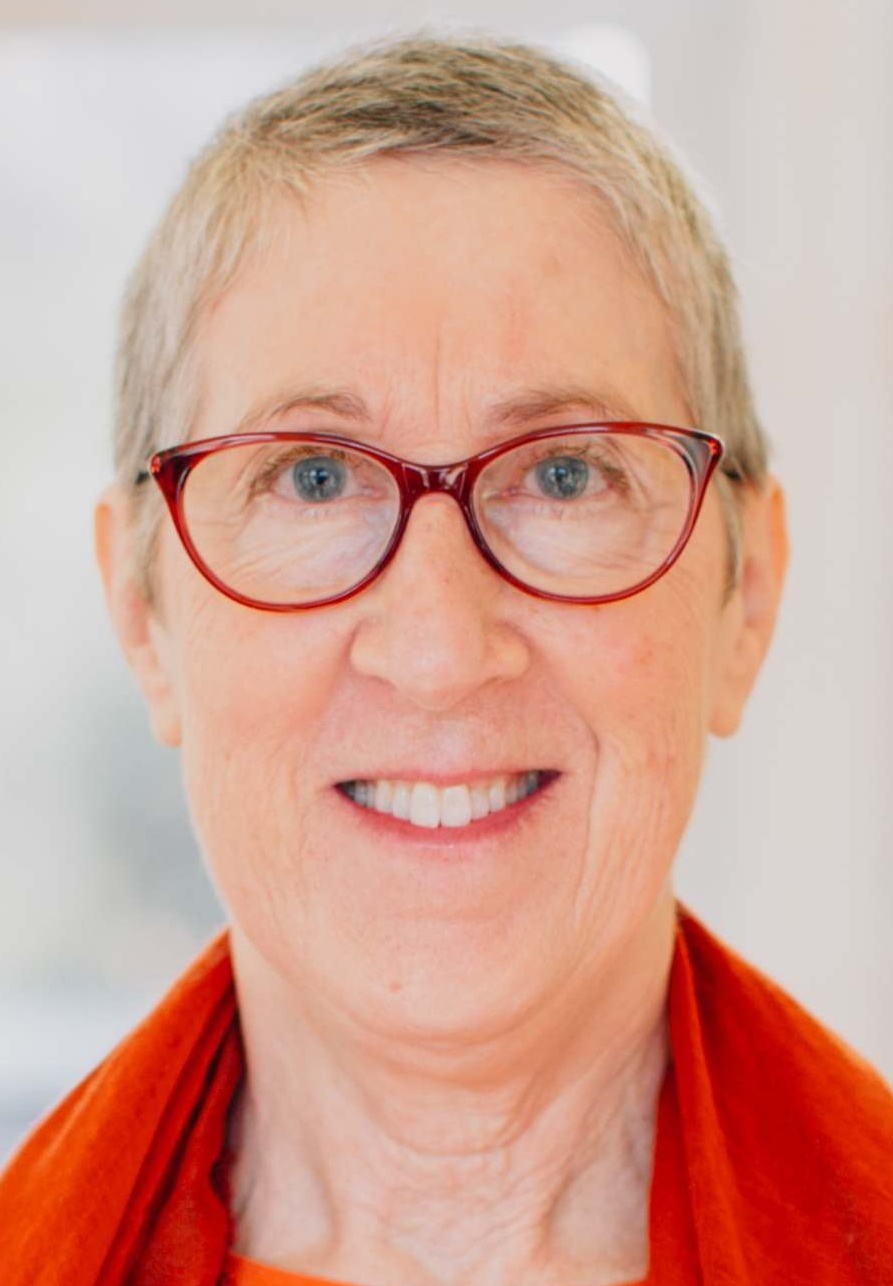 By Swami Shrutananda
The Self is free from old age, so says yoga. Take it personally: understand that your essence is free from old age. Yet the human experience begins with, "I am my body." Thus, so much time is spent beautifying the body and trying to keep it looking young. You diet and exercise. You buy hair products as well as oils and lotions for your skin. There is so much time, money and worry around aging.
It is true that your body is getting older. This process has been happening since you were born. It is the human condition. As you get old, you lose the capacity to act in the world. You lose your potency. You feel less aliveness, enthusiasm and joy. This is a description of your future.
While you do have a body, there is more to you. You have a body as well as a mind and heart, yet you are more. You are Consciousness-Incarnate. When you know your Self as Consciousness, you are free from old age. How can this be?
The Shiva Sutras describes how such a yogi lives in the world:
Iccha "saktir-umaa kumari. — Shiva Sutras 1.13

The will power of a great yogi is the Divine creative force, Uma-Kumari.
The One Reality has the power of choice, the ability to initiate action. This is Shiva's power of will. You have the same power of will to a lesser degree. But Shiva's will is completely unimpeded. Shiva's will is perfect will.
Omnipotence is Shiva's power of potency. Shiva can do anything, making a choice and then following through on that choice. This is will power or the power of will. Shiva emanates the universe within his own being through his power of will.
Your essence is already Shiva, the One. At this level, you already are omnipotent but you don't yet know it. Therefore, you don't have access to that power. But how about when you know you are Shiva? What kind of power will you have? Your age won't matter! Your experience will be like that of Uma-Kumari. Uma and Kumari are both names of the Goddess. This omnipotence of Shiva is expressed through Shakti, energy, and Shakti is the Goddess.
Uma is the mature goddess, like a grandmother. My grandmother had big cushy thighs, a soft belly and big heavy breasts. When my grandmother wrapped her arms around me and nestled me in, there was nothing that could touch me. Do you know what I mean? Also, she had a constancy in her love that a mother is not able to attain. Only a grandmother can do this. A grandmother can give everything else up for that grandchild, at least in that moment. She can be that safe harbor. While your relationship with your mom can be stormy, a grandma is a whole different thing.
Uma is has this incredible inner stability and constancy in love and support. This is so incredibly beautifully expressed in the ancient statues of the fertility goddesses. In many countries, a woman is considered beautiful when she has a little flesh on her bones. She is so beautiful both physically and spiritually. Her mind is so clear, so pure, and her emotions are stable. The American ideal of feminine beauty does not correspond to most of the world.
The Goddess Kumari is the 12-to-16-year-old girl, still developing, with a beautiful face. She dresses up in silks and golden bracelets. The bangles on her ankles have little bells on them. She wears earrings and flowers in her hair. Her long hair flows down her back. She is absolutely intoxicating.
Dressed like this, young maidens draw your attention. How beautiful the young girls and even the boys can be at that age. While still virgins, they have never been touched and never been kissed. They are on the verge of life's promise, "The whole world is ahead of me. I can do anything. I can be anything. I don't even know what I want to be." This is Kumari.
Now what does all this have to do with you and omnipotence? Experiencing your own Self is having that ability to manifest anything, to do anything, to bring anything into existence. This is the feeling of Uma and Kumari together.
You experience the innocence and the joy of discovery that Kumari has in every moment. When you were young, you experienced that everything was new. You had a curiosity about the world. You wanted to go places and do things. You felt, "The world is my oyster." You were open to everything and anything.
When you live in the knowing of your own Self, you have all of this with the stability, the depth and maturity of Uma. You have both at the same time — Uma Kumari. As a yogi, you have the energy — the power of will — that is both Kumari (ever new) and Uma (full, stable, mature and all-knowing).
You see this capacity in the great masters of Consciousness. They are free from old age, omnipotent, ever young. They are the embodiment of knowledge. Gurudevi Swami Nirmalananda is such a master. She has not retired from life, but fully participates. For the Ashram she is involved in program development, marketing and management. She oversees interior design and decor in the Ashram's two buildings. She makes yoga's ancient teachings relevant and available in the modern world through her writing and discourses. As an active citizen in society, she votes and keeps current with the news. She is up to date with technology, scientific studies, etc. This is Uma.
And I also see Gurudevi's delight in the newness of a sunrise, a monarch butterfly, a returning student. She makes me laugh when she marvels again and again over what she calls "golden globes of goodness" — chickpeas. There is a delight that arises from within her in every moment. This is Kumari. There is a newness of things, even though Gurudevi has seen it or done it before. Everything in every moment is ever new! Except it is all known thoroughly. This is Uma Kumari. This is how a great master lives in the world.
This is also a description of your future. Your essence is free from old age. When you know the Self, that newness and maturity both arise within you. You experience this incredible capacity to do anything you choose, pouring yourself into this divine play of the world. Every moment will be fresh, new, and known. What a dynamic joyful way to live in the world. How do you get there? Do more mantra. More yoga and more meditation.