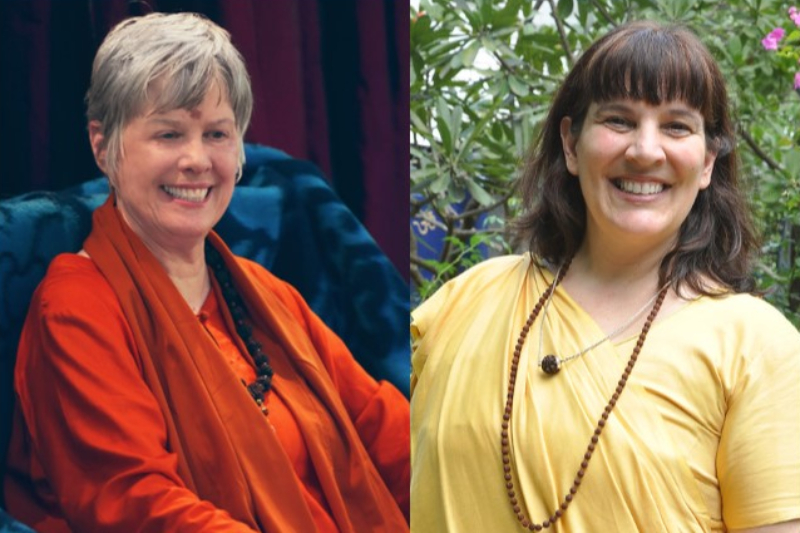 by Swami Nirmalananda Saraswati & Rukmini Abbruzzi
In 1905, Einstein shifted science's paradigm in his article declaring matter is made of energy, summarized in his famous formula, E=MC2. This includes everything that appears solid: your body, your yoga blankets, every rock and every springtime daffodil. They are all made of concentrated energy. This is now well known and accepted.
The physicists find words to describe their discoveries by quoting the ancient sages of India.
Every subatomic particle not only performs an energy dance, but also is an energy dance; a pulsating process of creation and destruction….without end…

For the modern physicists, then Shiva's dance is the dance of subatomic matter. As in Hindu mythology, it is a continual dance of creation and destruction involving the whole cosmos; the basis of all existence and of all natural phenomenon. — Fritjof Capra, The Tao of Physics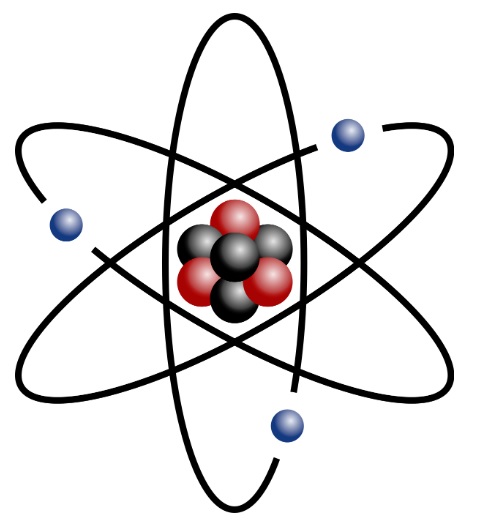 Physicists dedicate themselves to an outer exploration of this universe, down to the atoms and subatomic particles, yet they are finding common ground with poets and yogis, whose own exploration is an inner one. Our yogic tradition, Kashmiri Shaivism, explains how it is that the scientists, poets and yogis can arrive at the same place:
citi samkocaatmaa cetano'pi sa.mkucita vi"sva-maya.h

— Pratyabhijnahrdayam 4

Consciousness willingly takes on contraction, in order to become both the universe and the individuals, who have the universe as their bodies in a contracted form.
Consciousness (another name for Shiva) is choosing to manifest into form; the formless blissfully dancing into form. Shiva is concentrating the energy of His own Being into matter, outside and inside, being a grain of sand, being a wildflower and being you. Infinite Reality is taking on all the forms in the universe in order to experience being the forms. Shiva is being you in order to experience being you. You are the One, the divine, scintillating light of consciousness, in individualized form.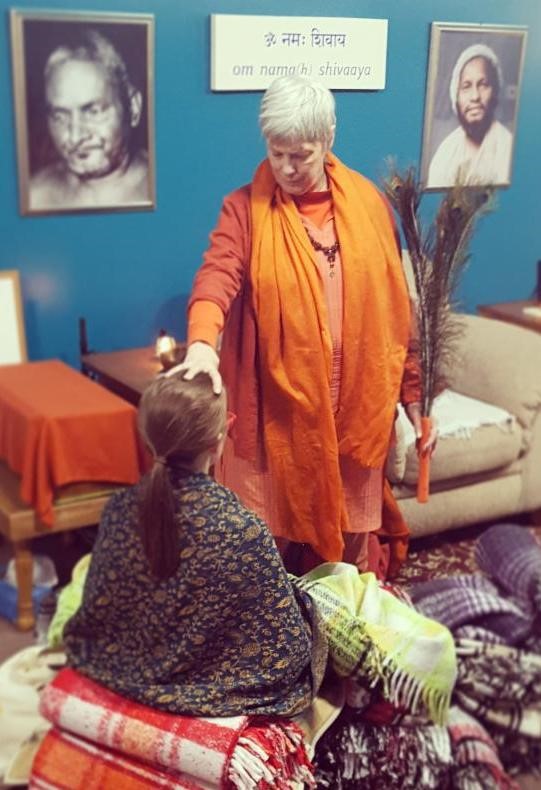 As a human being you have the unique ability to know the whole of Consciousness. In a Shaktipat (initiation) tradition like ours, these inner experiences open up so easily, which is the point of all the Svaroopa® sciences.
When you start at your tailbone, to release your spinal tensions, you also begin the inner opening that leads to spontaneous Shaktipat. When you attend a Shaktipat Retreat, you receive intentional Shaktipat, an initiation that opens up the Infinity of your own Divinity.
Or you can simply lie down in Shavasana and listen to Swamiji's Guided Awareness CD. Or sit to do japa and meditate. Turn your attention inward, so you find and know that you are infinity in a body; you are the formless in a form. Do more yoga.