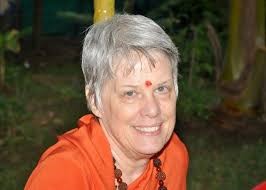 Today is the full moon dedicated to the Guru, per India's ancient tradition. Guru Purnima is the day that the flow of grace is fullest, most easily accessible and most powerful. Grace is the power of revelation, giving you the highest, the knowing of your own Divinity.
The world honors astronauts, celebrities, athletes, billionaires, and winners of the Nobel Peace Prize, yet most people focus on taking care of their family, taking care of their body, and living a long, happy healthy life. All of these are great things, if they are what you want to do. Whatever you do, when you breathe the last breaths in this life, hopefully you have your nearest and dearest around you. If I were one of them, I'd ask you, "Did you do what you came here to do?" What will you say?
Yoga says, if you don't attain the highest in this lifetime, you get another chance. You can come back and do this as many times as it takes you. The fact that you are now alive means that you didn't make it last time, so you had to repeat the grade. Will you make it all the way this time? Say, "Yes." Please say, "Yes." The world needs more enlightened beings! Of course, if you decide to undertake this Divine Mission, you have some work to do. It's inner work, for your Divinity is hidden within you.
Who and what will you be when you become Self Realized? Is it going to change your life? The short answer is yes and no. The change is an inner change, making you free from fear, free from self-doubt, free from enmity, full of joy and love, overflowing with compassion and the impulse to give to others. But you can still live in the same place, do the same things and share your life with the same people. They probably won't notice a change in you, as you would have been changing all along. You've been getting lighter, happier, more clear-headed, more practical as well as more creative and insightful. Yoga's practices guarantee this.
Plus, you cannot really tell anyone that you're enlightened. It's a Catch 22. If you announce that you're enlightened, you take on the persona of being enlightened, which makes you trapped in a persona, thus not enlightened. So, it's a Divine Secret. Only those who are appointed to uplift others are openly recognized and acknowledged as Self-Realized Beings.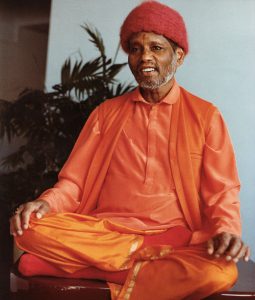 I lived and studied with such a Master for almost seven years. There's nothing else like it! Whatever you think enlightenment looks like, actually seeing it in person is a different thing. For me, it was like comparing Cinderella at the ball to the reality of getting married. It's earthy. It's real. Gurus are not phonies. Seeing the Divine in action, being human, is going to shatter your concepts. They need shattering.
Think of it this way: when you become Self-Realized, will you still eat? You will still have a body, so you'll eat, drink, sweat, excrete, speak, walk, talk, sleep and maybe even snore. You'll still have to take care of your body, for as long as you have one. That's the point! To be free while in the midst of life, to be consciousness-incarnate, embodied consciousness.
To bring the best of yourself into every action, every relationship, every breath of your life — you always wanted to be this way. To shine with the inner light that you know is there, this is your future. To blossom into the fullness of your innermost essence is the reason you took birth. To be and to share the Divine in the mundane, what a way to live! Can you see the possibility for yourself? Is this something you can grow into?
But you deny the very same possibility to others by denying that someone other than you could have made it. You debunk the whole idea of a Guru, when that's really the only person who can help you get enlightened. You cannot learn to play the flute from someone who's never played, nor from a book. Even if the book was written by a flautist, you cannot learn to play from a book.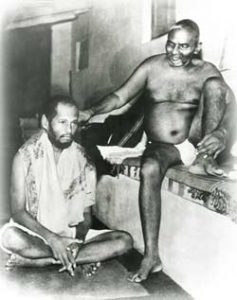 If you want success in the business world, you get a mentor. You want one who has been successful in their career, not one who hides in the back office. If you want to attain enlightenment, you need to look for an enlightened being. My Guru told us, "The way you become enlightened in this lifetime is to spend enough time with an enlightened being." What is "enough time?" Probably it's more than you have already spent, unless you are already enlightened and were keeping it a secret.
Every religion was founded by such a person, a Divine Human. They were so inspiring, uplifting and transforming that people were attracted to them. When Siddhartha Gautama became the Buddha, he could not stay in one place for long; so many people came that the area ran out of food within a few days. Some kings closed their borders to the Buddha because his travel through their kingdom would bankrupt it.
Yoga focuses on living Divinity, embodied consciousness. While the Roman Catholic church doesn't recognize saints until they've been dead for decades or centuries, there were people who knew them. Their testimony is what makes the church able to determine that "that person had been a saint when they were alive." But the people who knew them got to spend time with these Divine Beings. What about you, wouldn't you like to know one?
Today is the day we honor the Guru. Yoga wouldn't be so popular in the USA if Gurus hadn't brought it to us from India. Even if you think it's merely an exercise or healing system, it came from Gurus. It's time to honor the source.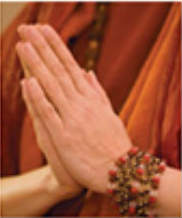 I owe everything to my Baba. I live in ever-growing gratitude and perpetual service to Him and to all whom He sends to me.
OM svaroopa svasvabhavah namo namah