By Swami Samvidaananda
"You are your own Guru," wrote a renowned Guru, Swami Muktananda. As a brand-new yogi, I didn't know what a Guru was. Let alone that I was supposed to be my own Guru. That's how I took this teaching when I first heard it.
Fellow yogis seemed to confirm my understanding. At classes and conferences, I met wonderful, independent, confident yogis. They had focus, dedication and a daily home practice. They were doing it for themselves. I admired them. I wanted to dedicate myself to yoga, too.
So I found a teacher, one that I admired and respected. And she taught me that "guru" is Sanskrit for teacher. A Guru with a big "G" is a spiritual teacher. A guru with a small "g" is any kind of teacher.
How many gurus have you had in your life? So many. Your first guru is your mother or whoever raised you. They taught you to eat, to walk, talk, play peek-a-boo and blow out birthday candles. You had gurus who taught you to read and write, to play soccer or trombone.
My dad learned how to be an electrician from his dad. So my grandpa was my dad's electrician guru. Anything you've learned to do, a guru has shown you how — even if you go to YouTube or you read a blog or a book. These are all created by people who are sharing what they know, so you can know.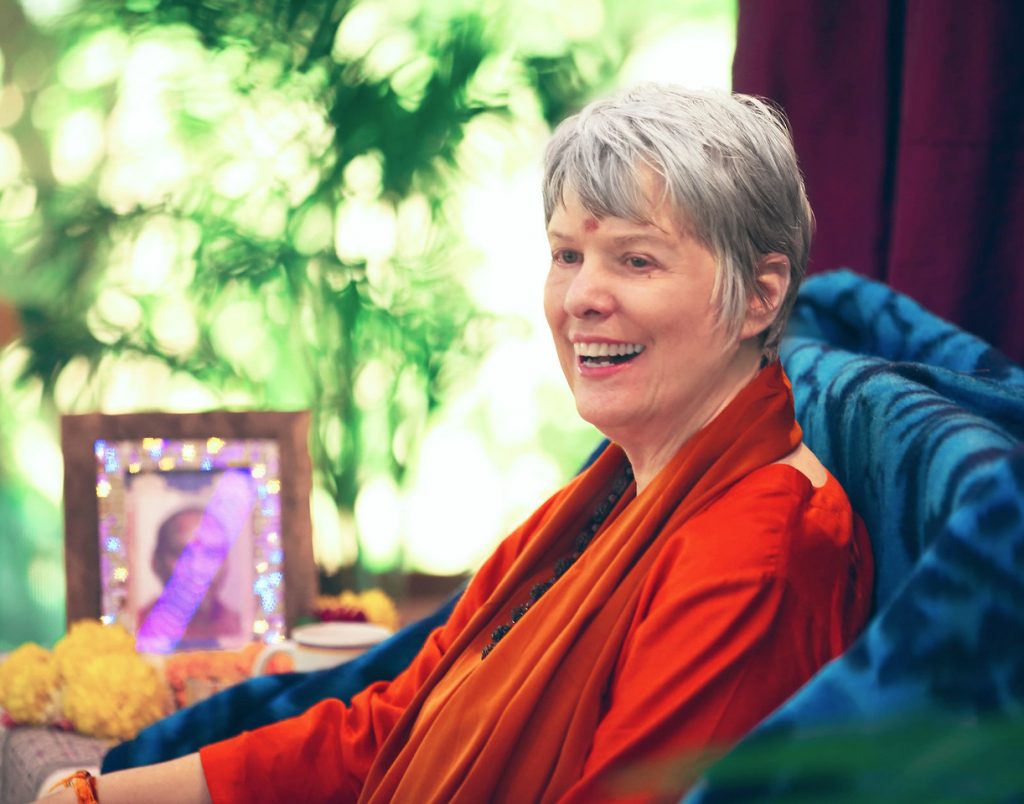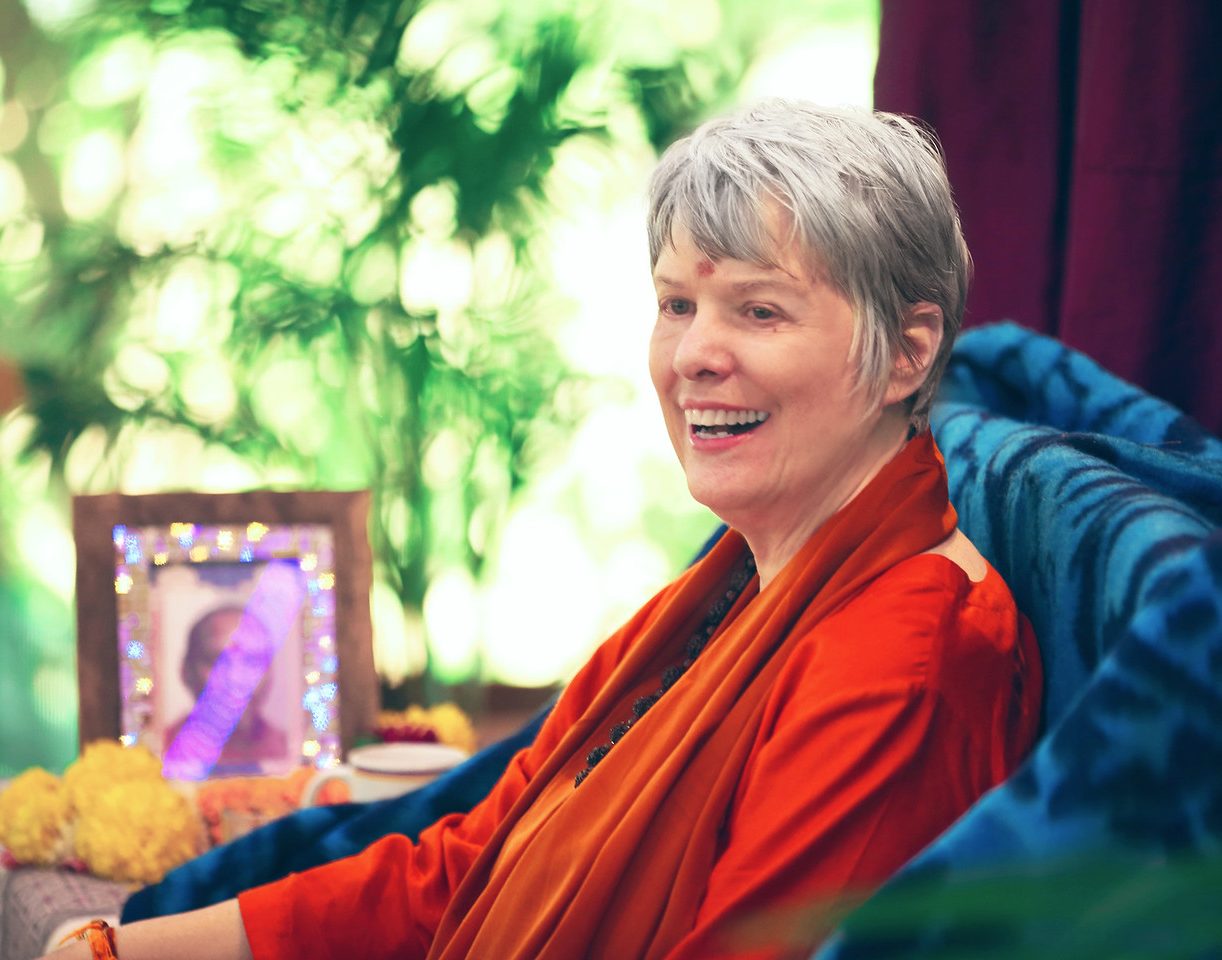 The yoga teacher I found all those years ago is a Guru. Her name is Swami Nirmalananda Saraswati. She has dedicated her life to sharing with you what she knows: the mystical truth of your spiritual essence. She teaches that there is One Divine Reality that is the source and substance of all that exists. That One is called your Self.
Gurudevi not only teaches you about your Self; she awakens you to the knowing of your Self. And then you foster and further your own knowing every time you meditate. That's why this meditation is called Svaroopa® Vidya Meditation. Vidya means experiential knowing, and svaroopa means your own Divine Self.
Awakened to your hidden Divinity, you see the glorious Divinity of everyone and everything that exists. This is a Divine world created of Divinity, expressing Divinity, rejoicing in Divinity. That Divinity is you. You are Divine. You always have been. You just didn't know it, at least not all the time.
When your Guru reveals it to you, then you know. And then, you know that "you are your own Guru." Because you are the One, and She is the One. There's only One.
Yoga is not DIY. You do not have to figure it out on your own. You need one who knows, one who can give that knowing to you. Swami Nirmalananda will tell you she only has something to give because she got it from her Guru, Swami Muktananda. And he would credit everything he had to give to his Guru, Bhagavan Nityananda.
And he had a Guru, who had a Guru, in a lineage of Gurus that stretches through time. Do you want a Guru? Swami Nirmalananda will be yours, if you want her to be. You're the one who decides.