By Sadguru Swami Nirmalananda Saraswati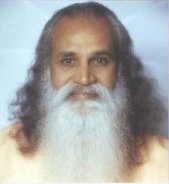 In 1969 Swami Satchidananda opened the Woodstock Music Festival, ending with teaching everyone to chant Hari OM. A modern-day Guru and cultural icon, he was famously quoted as saying, "All paths lead to the same goal." This is not the whole quote. Unfortunately, this partial quote is often used to justify spiritual dabbling. What he said was, "All paths lead to the same goal, but you have to pick one and follow it to the end."
Just like a mountain with many paths, you must pick one in order to get to the mountain peak. If you keep switching trails, you will wander around the mountain forever. You will certainly have wonderful experiences but you'll never make it to the top.
In yoga, the goal is the experience of your own Self, the Ultimate Reality within. Even more, it is about living in that Reality all the time, "Self-Realization."

You may be motivated by a simpler goal: you do yoga so you will feel better. This is a great reason to do yoga. In Svaroopa® yoga you get what you want because this practice excels at healing what ails you. Pain and stress melt away as you lengthen your tail. Illness and injury heal more quickly. Yoga even improves conditions that modern medicine doesn't know how to treat.
Many different styles of yoga poses are available in the West. They all provide dramatic physical benefits as well as stress reduction. However research shows that exercise also provides the same benefits, sometimes even more effectively. If exercise gives you the same results as yoga, then what's so special about yoga?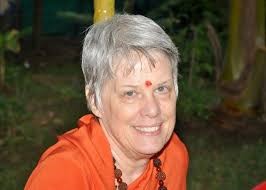 Swami Nirmalananda describes, "When I returned from my Guru's Ashram, I discovered that yoga was changing in America. A teacher of another style told me proudly, 'We're taking the mysticism out of yoga.' I was shocked! I'd given years of my life to learn the mysticism of yoga. They were doing everything they could to make it merely physical. It's no wonder I had to create a new yoga style."
This means is that it matters what "brand" of yoga you do. While one will give you beauty and gracefulness, does it free you from anxiety? Other styles make you sweat or jump in and out of poses, but you may still have back pain. You can do yoga poses on a trapeze but still get upset when life brings you back down to earth.
Svaroopa® yoga is a mystical science, not merely an athletic endeavor. This means it gives you mystical experiences, fulfilling the promise made by the ancient sages of India. Svaroopa® yoga is spiritual yoga.