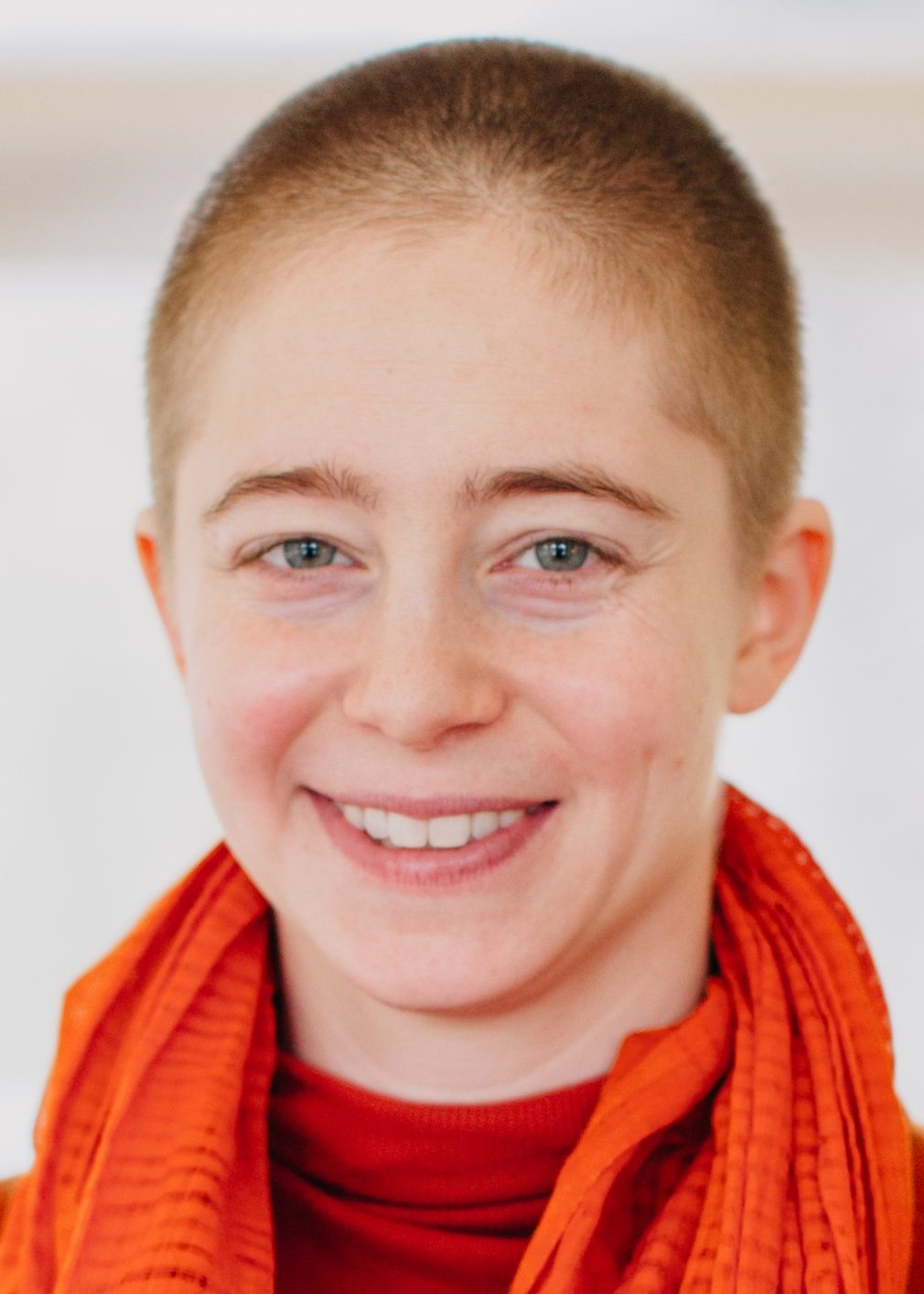 By Swami Prajñananda
You have always wanted more. More than your parents could give you. More than your school could give you. More than any partner could give you. And more than life could give you. This desire for more is cultivated in our society: more cars, more money, more gadgets, MORE things. We have a thirst. Society tries to quench it with a mirage of water in the desert. But our thirst will never be quenched by anything on the outside. Of course, you can try. I certainly did.
Even from a young age, I felt like there was something missing. I felt an emptiness inside. I did everything I could to distract myself from it. While I really did try, none of what I did was enough. That is, until I found yoga and meditation. This is the story for most yogis in the West; we tend to have tried the whole gamut before discovering the "More" in yoga.
This desire for more comes from an inner feeling that you are not enough. It makes sense that you try to fill it. Why would you want to continue feeling that painful emptiness? You have a yearning to feel good enough, to feel complete, to know your purpose. While most people feeling this yearning turn outside for the answer, yoga tells you to turn within.
While society cultivates your desire, yoga cultivates your yearning. This yearning is to be cultivated and nurtured. It keeps you going to discover the inner realms of your being. It's the fuel that propels you to becoming established in the knowing of your Self. You need to look inward for this to happen.
When you look outward, you feel incomplete because you are identifying with things that ARE incomplete. You are identifying with your body, and is anyone's body perfect? You are identifying with your mind. Please show me someone with a perfect mind! In this way, you are setting yourself up to feel small and imperfect.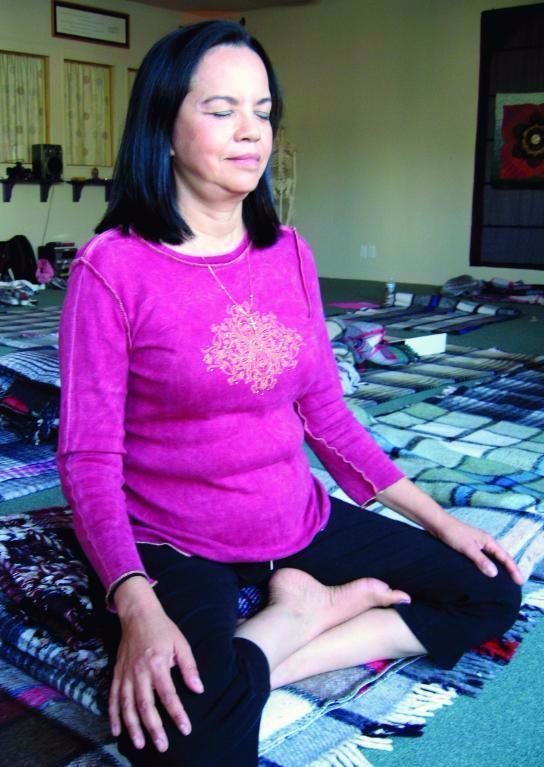 Instead of identifying with parts of the whole, yoga gives you practices for going deeper — deeper than your body and deeper than your mind. Svaroopa® yoga and meditation give you the experience of the whole of your Self. And every time you experience your own Divine Essence, you satisfy that deep yearning. At the same time, you add fuel to your inner fire to repeat that experience.
Yoga has a name for this yearning: Bhairava. This name describes God when God is pushing you to discover God. Bhairava IS the yearning. Bhairava is the fuel for your quest. Bhairava is the one that pushes you to keep looking for the "More." And Bhairava is the one that sets you free. As a yogi, you have a true friend in Bhairava, because he will not let you settle for any less than God.
This process can be painful. While Bhairava is trying to free you from your limitations, you hold on to them. It's like tug of war, with Bhairava pulling on one end and you on the other. And while you can say no to God, God will not say no to you. Bhairava will continue to try to free you from your sense of being incomplete.
The Shiva Sutras explains:
Udyamo bhairava.h — Shiva Sutras 1.5

The arising of transcendental consciousness from within shatters your unknowingness and sets you free. — Translated by Swami Nirmalananda
Bhairava is the force arising within you in the form of yearning and in the form of freedom. The yearning is what compels you to take a yoga or meditation class. You may have started a yoga class for physical, mental or emotional healing, which you get, especially with continued practice. However, it's the yearning that keeps you coming back. Before you can put words to it, you know that you are receiving getting that "More" you have always been looking for.
What you want is the arising of transcendental Consciousness within. This arising shatters your unknowingness, because once you know, you can never not know. What is your unknowingness? It is the not-knowing of your inherent Divinity. It is your identification with anything other than your Self. It is the feeling of being empty, alone and not good enough. Bhairava shatters your unknowingness and opens you up to the freedom of your own being. This is the reason that you have always been dissatisfied with anything less than total inner freedom.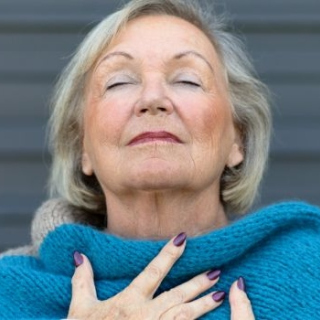 You experience this inner arising at times other than yoga or meditation, like when you watch a sunset or experience an "aha" moment. This inner arising is the specialty of this tradition, always available to you. The Svaroopa® Sciences, originated by Gurudevi Nirmalananda, bring the age-old tradition into our modern age. Reliable and consistent, these practices always open you up to the inner arising. You experience the freedom of your own Self and the blissful knowing of your own being.
This happens because of the generations of Masters in this tradition. Their teachings and blessings give us direct access to the inner arising. While Bhairava is the force that frees you, the Shaktipat Guru gives you reliable, consistent access to that force. Then it is up to you to continue to cultivate your yearning. This way, you don't settle for merely feeling better, you continue to cultivate your yearning for the "More." You do the practices that give you that inner freedom until you can live in that state. As Gurudevi says, "Do more yoga."