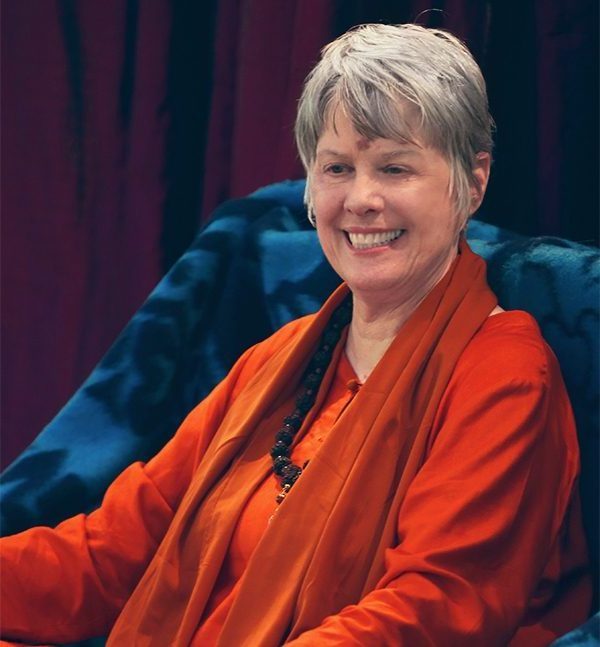 By Swami Nirmalananda Saraswati
Once I received initiation from my Guru, the fire of yoga began to blaze within me. I wanted to surrender to this inner flame, and learned how under my Guru's watchful care and guidance. Kundalini taught me about core opening, through the physical movements (kriyas) she prompted in my meditations. My gratitude will never end for what my Baba gave me. He was one who could give the gift of enlightenment!
Yo'vipastho jna-hetushcha — "Siva Sutras 3.29

Only a yogi with mastery over the wheel of energy is capable to enlighten others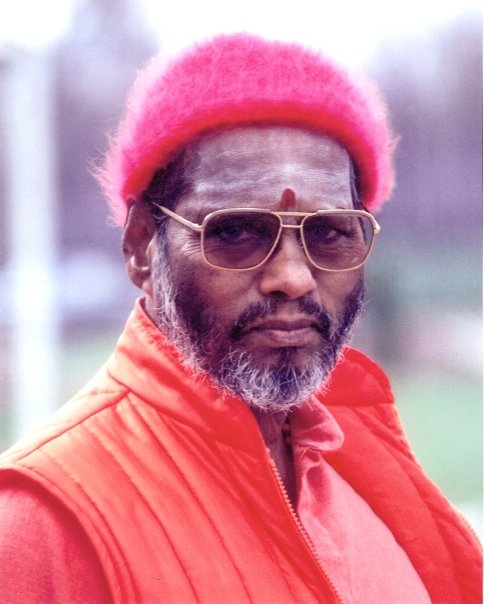 Along with this inner awakening, He taught me to trust what Kundalini brought forth within me. Every time I had a doubt about a new level of inner opening (and I had many doubts), He reaffirmed for me that I could trust the arising of Consciousness within me. By the time he sent me back to America and I began teaching, I knew that I knew.
Your practice of the discipline named Svaroopa® yoga, based on the key principles of precision and compassion, allow you to mimic the physical processes I went through in my early years with my Guru. The awakened Kundalini moved me through the full range of yoga poses, but in a way that opened my spine effortlessly — a radical departure from what I was doing and what I saw others doing in our yoga classes, as we tried to move our bodies into our idea of the picture-perfect pose. I knew that "imposing" the "pose" on my body was wrong because I experienced the grace and ease of each pose in my meditations, when Kundalini moved me.
As my process advanced, I left the physical kriyas behind and experienced Kundalini clearing my mind and heart. She unraveled the crazy-bits, of which there were many, by tracking them to their inner-most kernel: again and again I confronted the fear that drove all the crazies. But I couldn't unravel the fear. My Guru did that. I know what Grace is, for it begins the process (through Shaktipat initiation), supports the process (the ever-present umbrella of Grace) and it completes the process (the inner revealing of who you really are).
Even if you don't know what Grace is, Svaroopa® yoga is the yoga of Grace. Every time you target the core tensions and melt them away, tail to top, you open yourself to Divine Grace again. Core opening is a process of inner opening, surrendering the way you resist your own Divinity and surrendering to the inner Reality of your own Self. The practices invoke the blessing of the ages, coming from the sages and masters of yoga, those who are gone and those still alive. Most students of Svaroopa® yoga experience Kundalini awakening within their first two years of regular study and practice; many experience this incredible gift in their first class or in their first year. Or you can simply come to a Shaktipat Retreat and get it in a weekend.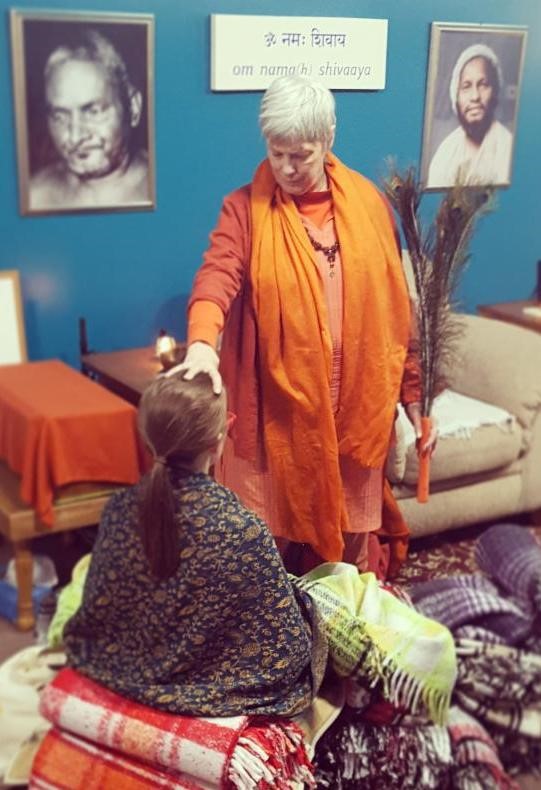 What will Kundalini do for you? How do you know if your Svaroopa® yoga practices have awakened this Divine Power of Revelation within you? If you feel the inner heat climbing your spine or radiating from your core, the revelatory power of Consciousness (Kundalini) is awakened and working within you. If you dive in deeper than deep, losing track of time and place, the doorway to your own Divinity has been opened; Kundalini is opening you from the inside out. If you find yourself lifted or moved effortlessly into a deeper angle in a pose or even right into a painful spot (to burn it away), the fire of yoga (Kundalini) is moving you light-years in a few breaths.
When you get inner answers, always right even when they don't make sense, Kundalini is showing you how to live your life by the inner compass. When you stop craving things that your mind still says it wants, Kundalini is freeing you from your compulsions. When you find that everything you thought you wanted is just a summer rerun, and you realize that what you want is something more… you're on the path. This is yoga. This is Svaroopa® yoga. The Yoga of Grace.
Excerpted from Swami Nirmalananda's Contemplation Article, June 2012