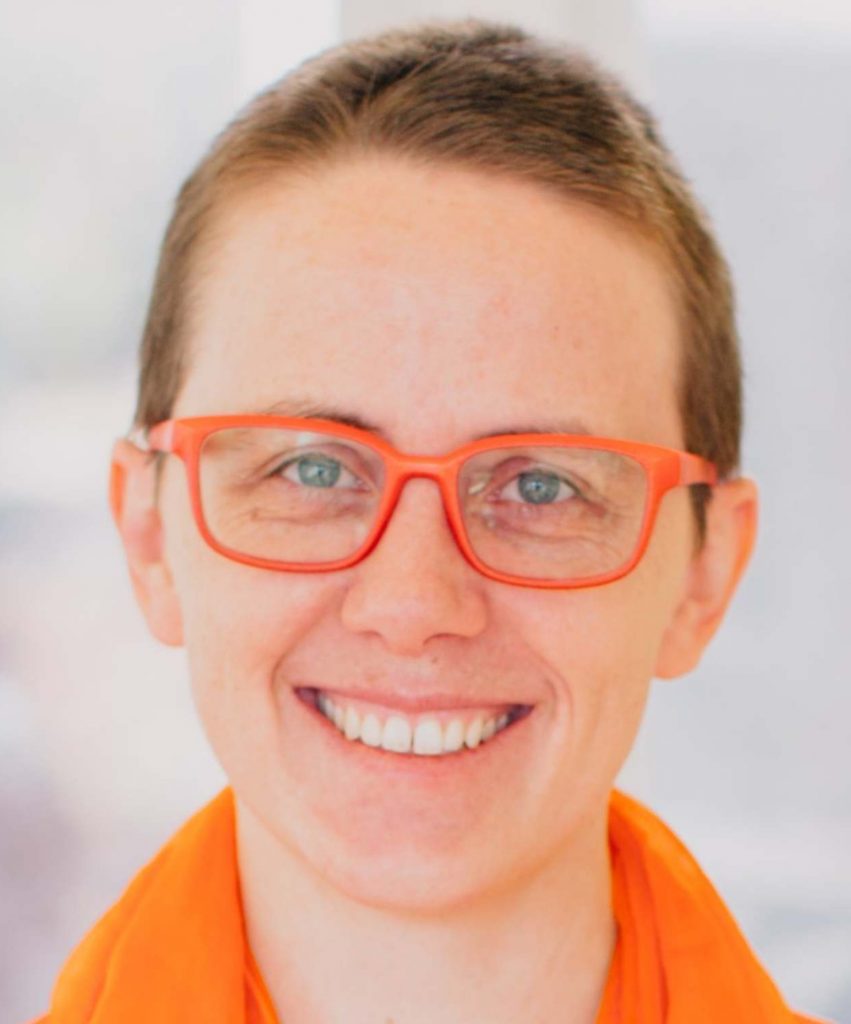 By Swami Satrupananda
"Who am I?" a devotee asked Ramana Maharshi, a sage living in a cave. Not understanding the first answer led the devotee to ask many more questions, 27 follow-up questions. Here are a few:
What is the nature of the mind? What is the nature of the Self? Is not everything the work of God? What is non-attachment? Is there no difference between waking and dream? What is happiness? What is the relation between desirelessness and wisdom? What is liberation?
If he had known his true nature, his confusion would have fallen away with the first answer. Swami Muktananda described it this way: "God dwells with you as you." This is easy to understand because God, the Ultimate Reality by whatever name you chose, is omnipresent. Therefore, God exists everywhere. And "everywhere" does not end at the edge of your skin. Your body, heart, and mind are also part of "everywhere."
However, Muktananda takes it a step further and adds, "God dwells within you as you." God is being you. This is the answer to the question "Who am I?" When you can answer this question, all other questions fall away.
Literature explores the same question. All stories fit into seven basic plots, according to author Christopher Booker. In The Seven Basic Plots: Why We Tell Stories, he shows these plots are true for everyone across cultures and time. A friend doing a PhD in literature added that all these plots explore the question "Who am I?" Whatever the story, the hero is on an adventure to discover who they really are. The same is true for your life. Your life is an adventure to discover who you really are.
Yoga leads you to the realization of your true nature. Yoga is not merely a philosophical system that gives you a theoretical answer. Instead, yoga is more like a full-contact sport. It includes practices that engage all your capacities: body, breath, mind, heart and more. You don't merely intellectualize who you are; you experience it.
What does yoga promise you will experience? How will you answer the question "Who am I?" You will realize that you are you, yet the you that you are is mystical.
When I first started yoga, I could sense the truth in these teachings. But my mind misunderstood them. I thought I had to let go of the non-divine parts of me and add the missing divine pieces. I started to give away stuff that I didn't need anymore. One afternoon, I was stuffing bags with things to give away. When I noticed my Canadian engineering ring on my hand, I paused. An engineer is not divine, so I needed to give the ring up. I took the ring off. I panicked. "If I am not a Canadian engineer, then who am I?" asked my mind in fear. I quickly put the ring back on. I knew that one day I would be freed from the ring. But I knew I wasn't ready yet.
Two years ago, I faced the sacred fire to become a sannyasin (a renunciant). I decided to let go of everything. During the initiation, the hooks of desires dissolved, and the weight of worldly aspirations lifted. I settled deeper into my own Divinity. For the first few days, I was learning how to live from the new depth and freedom. The world was familiar but my experience of being the Divine in a divine world was new. Two days after the ceremony, noodles were served at a meal. As I took the first bite, an internal voice shouted in delight, "I still love noodles!" I was surprised that, while being the Divine, I still had the same preferences. My mind jumped in, "I wonder if I still know calculus. What's the derivative of x2? 2x. Yup, I still know calculus."
In that moment, I knew who I was. I knew that I was God. I knew that everyone and everything around me was also God. And, at the same time, I was God being the same Canadian engineer who loves noodles.
You don't stop being you. You stop being merely you. You work so hard to be unique and special. Then you get caught up in your uniqueness. You compare your unique quirks and traits to others. You work hard to maintain or change your unique qualities. It's hard work that never ends. Worse yet, you are so much more than your uniqueness. You are the One who is being unique. When you find the Beingness that is being you, you find God. And God is being you. You find You.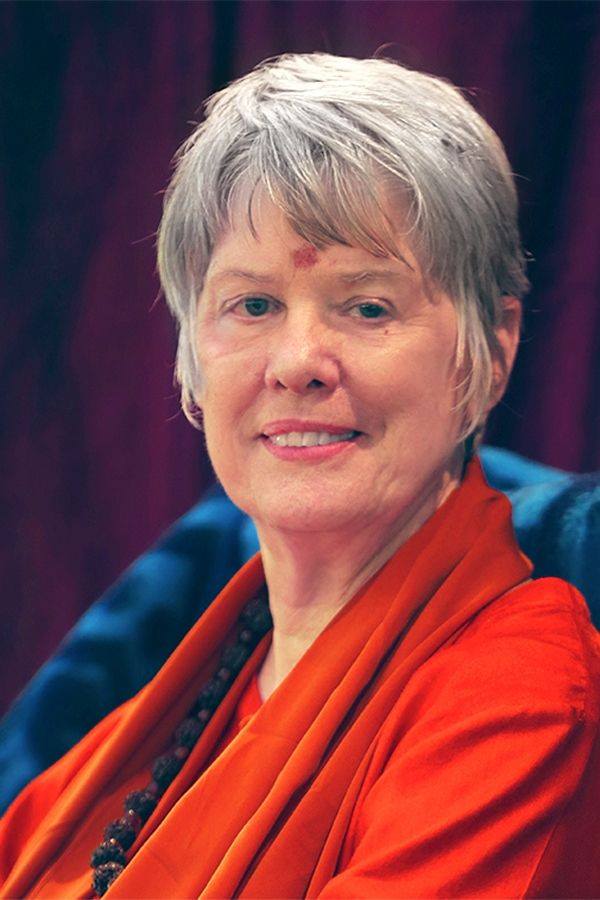 Yoga is the mystical science that gives you practices for discovering who you truly are. You simply need to do them. Of course, guidance along the way is helpful if not necessary. Swami Nirmalananda has done the practices and knows the path. She guides you along the way. She helps you to embrace your uniqueness. At the same time, she insists that you look deeper to find God being you. Come spend time with Swami Nirmalananda and learn from her. . Do the practices she recommends. They will help you answer life's ultimate question: "Who am I?" You will then one day give the divine answer "Me."