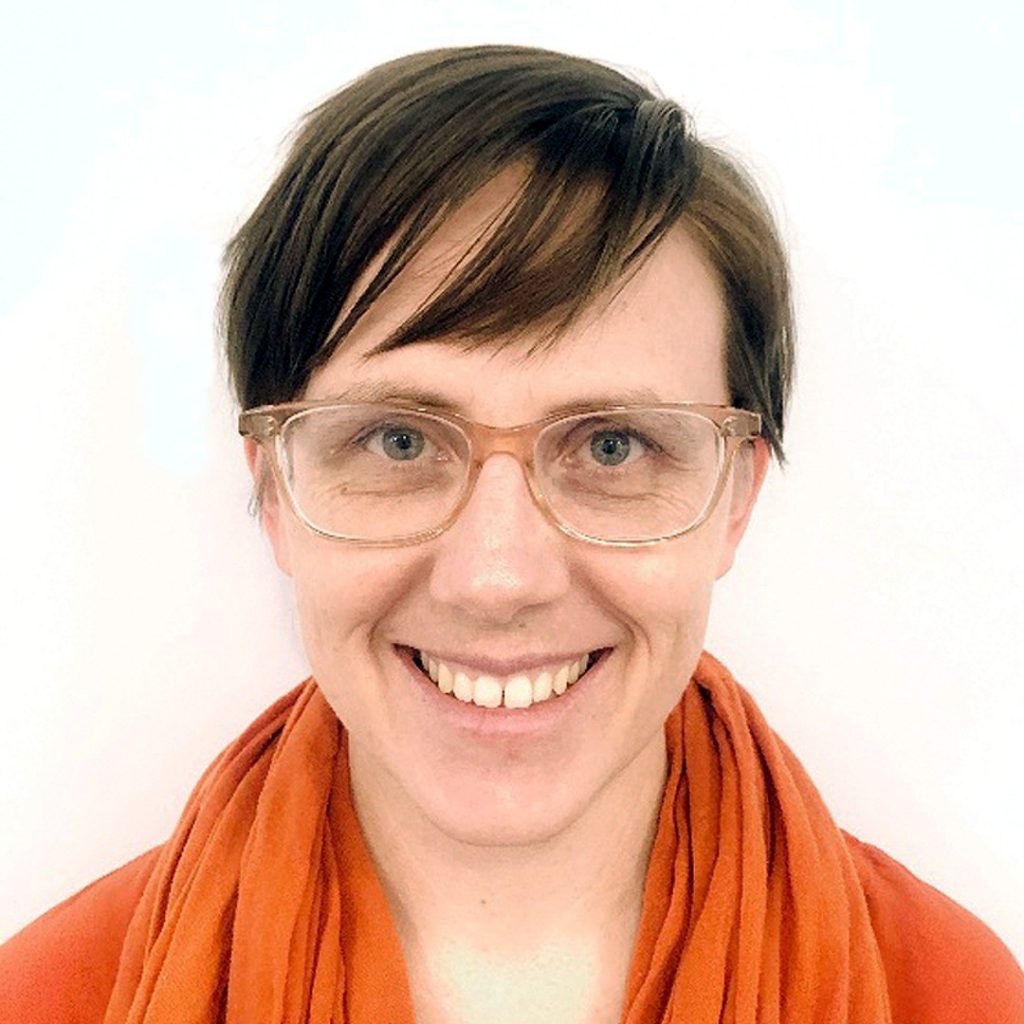 By Swami Satrupananda
Life is a series of choices. Every decision you make determines your future trajectory in life. When you are in a state of clarity, you calmly assess your current situation. You consider your options. Then you make a choice as you aim for a certain outcome. Where are your choices taking you? Do your decisions lead you towards an outcome you want?
The effectiveness of your decision is based on:
Assessment — Your assessment of your current situation is accurate.
Options — You are considering all options.
Goal — You clearly understand your goal.
Awareness — You are aware of your personal process, how you make decisions.
When any one of these is compromised, your decisions may not be effective:
Assessment — You might incorrectly assess your situation or only assess part of it. For example, you are busy thinking of your response, so you mishear someone's question. Your answer is not effective.
Options — You might not be aware of all your options. You restrict yourself to familiar patterns. Perhaps you've been fortunate enough to have someone share a potentiality they see in you. They help you discover that you can do and be more than you thought.
Goal — You lose sight of your goal in your decision-making moment. Or perhaps you do not have a goal or even have conflicting goals. You want to lose weight and eat chocolate cake too.
The most important factor is your awareness. You first need to be aware that you are making a decision. When you have arrived at your destination, do you remember if you stopped at the red light? It's too easy to have your life decisions be knee jerk reactions instead of conscious decisions.
Psychologists have estimated that the average adult makes 35,000 decisions a day[1]. Approximately 227 of these decisions are about food[2]. Are you aware of all of these decisions? Imagine making conscious decisions that would be aligning your actions, words and thoughts consciously towards your goals. How would this change your life?
One decision-making psychologist recommended yoga to increase your awareness. I was delighted! Yes, yoga is all about awareness. That's why we start and end each yoga class with a guided awareness. Practicing awareness is so important that it is done twice in every Svaroopa® yoga class.
Yet simply being aware of every decision is not enough. That's because your decisions might be based on an inaccurate assumption. It's human nature to operate on an assumption of lack. You lack something, so you make a choice to fill the lack. You assume that a decision will make you healthier, happier or somehow better.
Yoga changes your assumption. Instead of lacking anything, yoga says you are already full, whole and complete. You are fullness itself, which yoga calls your Self.
How do you transition from an assumption of lack to an assumption of fullness? Shaktipat. Shaktipat is a sacred initiation given by a Satguru. In the initiation, the Satguru reveals the fullness and wholeness that you are. This revelation shatters the underlying assumption of lack.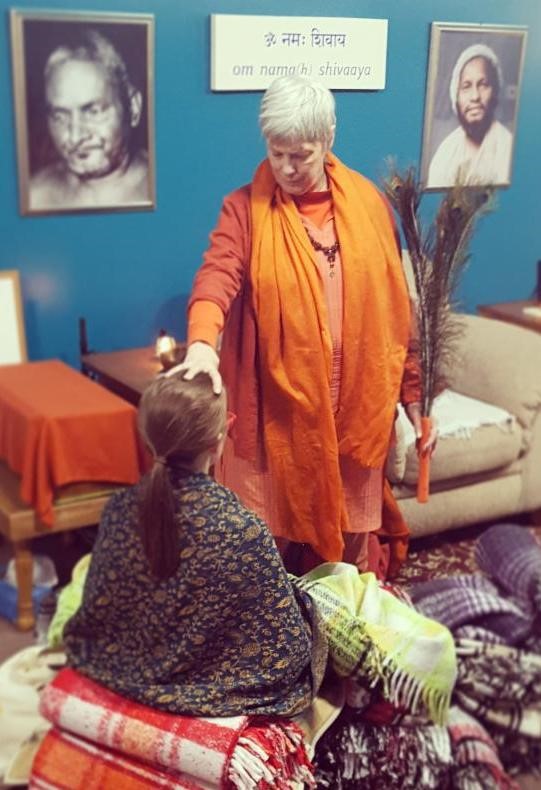 While you might not know your fullness all the time yet, after receiving Shaktipat, it is always available. The fullness delightfully creeps into the nooks and crannies of your body, mind and heart. The assumption of fullness takes over.
I had a tangible experience of this restructuring of assumptions. In a meditation, I could feel the internal structures being rewired. It was tangibly happening in my spine. I could feel the energy connections, channels, supports and structures being moved and re-aligned.
I knew that I had been changed on a deep level. It's like I had new equipment — my body, mind and heart were forever changed. Even if I tried to do my familiar limiting patterns, my internal system wouldn't take it. I was being rewired to know my own svaroopa — the bliss of my own Beingness.
This restructuring takes some time. You must participate in the process. You choose to follow the practices given by the Satguru so that you can support your own restructuring. And the goal is clearly described in the yogic texts for you. Once you fully realize your fullness, your own Self, you live in bliss:
Lokaananda.h samaadhi-sukham.
This yogi experiences the sweet bliss of the Self in every location and situation, and shares it with others. — Shiva Sutras 1.18
This is a promise of your future. You will experience the sweet bliss of your own Self all the time. This bliss is not affected by location, not by the people nor the activities around you. This is such a great promise. It means you can achieve the highest in the midst of your life. You can know the bliss of the Self right where you are. It also promises that you will always be experiencing bliss. Then your decisions run on the assumption of bliss:
Assessment — You see everyone and everything as your own blissful Self. You can take in the whole situation. You accurately assess the situation.
Options — You consider all options. You see bliss in every outcome, so all options are up for consideration.
Goal — You are experiencing the fullness and wholeness of your being. You do not need anything. Thus your goal is to share the bliss that fills you. The bliss overflows and you share it with others.
Awareness — You are aware of the whole process. You are awareness itself.
Now this is truly the way to live. Give up your assumption of lack. Instead, upgrade your assumption to bliss. Get Shaktipat and do the practices they teach you. Luckily, I happen to know one — Satguru Swami Nirmalananda Saraswati. Come study with her and live a life fueled by bliss.
---
[1] How Many Decisions Do We Make Each Day? | Psychology Today
[2] We Make Lots Of Choices Every Day, But Exactly How Many? | PBS North Carolina (pbsnc.org)